Online Press is Excited to Be Recognized for Its Customer Service!
In our online world, first impressions can mean a lot: 90% of online users have left a website due to its poor design. A website that holds the viewer's attention should be aesthetically pleasing and user-friendly in addition to being informative.
But a high-performing website isn't easy to achieve, especially for businesses that have other responsibilities to take care of besides their online presence. That's why we're here! Founded in 2009, Online Press is a Croatian web developer that specializes in PHP and SEO. Our team has taken on many PHP projects including web applications, web shops, and advertising platforms and nearly 100 WordPress/Joomla/Drupal websites.
To better offer our services to potential clients, we've partnered with Clutch, a B2B ratings and reviews platform that helps companies find the best agencies to help them meet their business needs. Our Clutch profile boasts a five-star review from our happy clients—check it out!
One of our reviews is from a real estate advertising platform, Burza nekretnina, who sought our services in web development to enhance their website's functionality and appearance. Our team designed, developed, and configured a new frontend and backend for their website, significantly improving its overall look and features. Burza nekretnina was impressed by our exceptional time management, efforts to maintain communication, and the visible results we brought to their website, for which they awarded us five stars.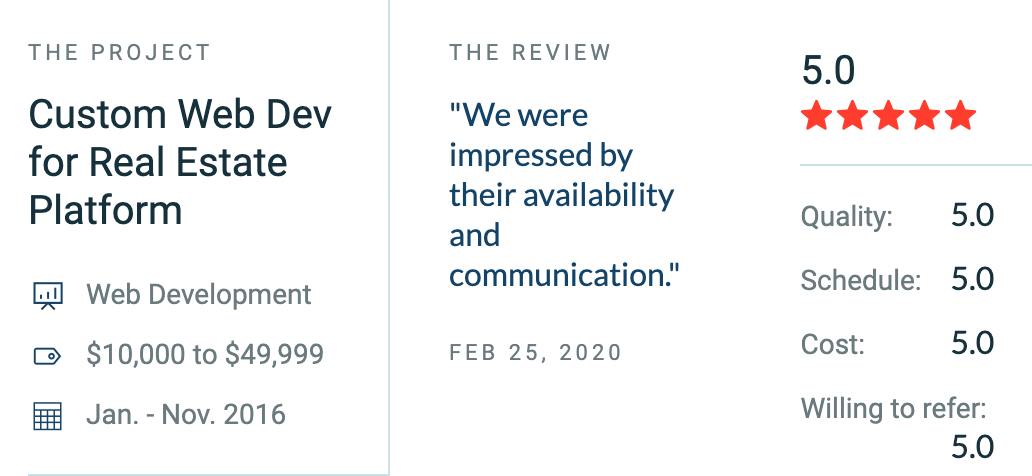 "We are beyond satisfied with the final outcome, as well as our users." ~Miran Barulek, Project Manager, Burza nekrenina d.o.o.
Another one of our satisfied clients is an online platform for agricultural business with whom we are working on an ongoing basis. They sought our help in web development of custom HTML for frontend and backend. They gave us five stars for our ability to work within deadlines, consistent updates, and capacity to take on large projects despite being a small team.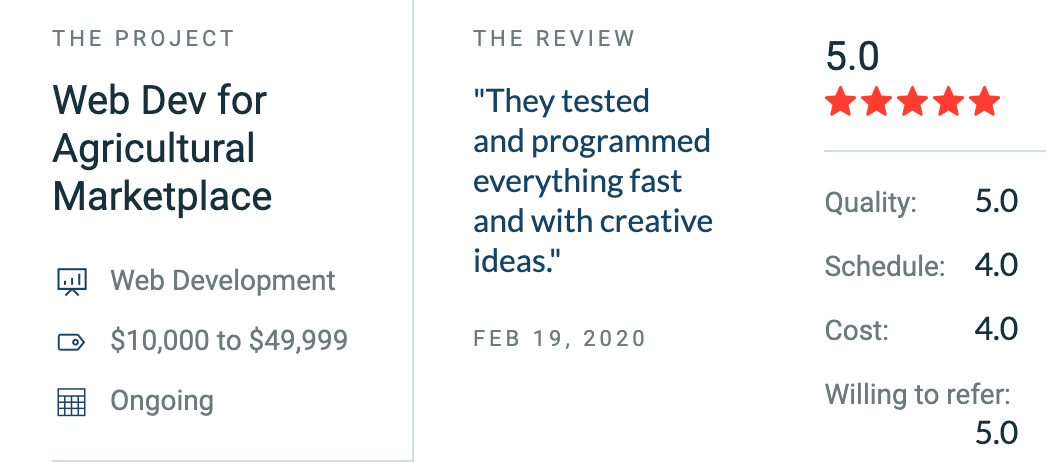 "Small team, big tasks on time!" ~CEO, agricultural market
While working with our clients is already rewarding enough, it's even more rewarding to see our clients share their positive feedback on their experiences with us. With so many web developers out there, we're grateful to everyone who has chosen Online Press to help them achieve their goals.
You can also find us on Clutch's partner site, The Manifest, a business news and how-to guide. It includes lists of companies across various industries that help buyers identify the best agencies to work with on their next project. We're proud to be on The Manifest's list of top 15 web designers in Croatia!
At Online Press, we strive to obtain only the best results that our clients deserve. Interested in working with us? Get in touch with us today!