KREŠIMIR KOVAČ

SELECTION FROM PORTFOLIO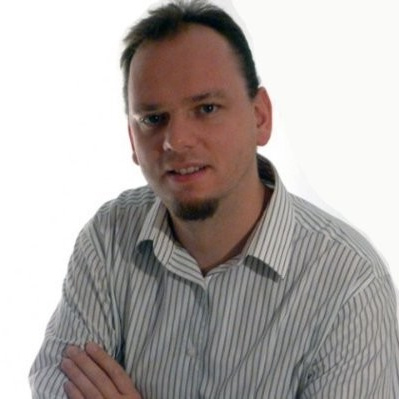 Montagedokumentation App
Business Goals
Construction companies have legal obligation to make precise documentation about roof workers security for every construction site. Documentation have to contain photos of every small column, fence or hook that is mounted on the roof for security as well as construction site plan and all other details. Austrian company Tigatech decided to develop application that would simplify process of making documentation as much as possible.
Product Description
Montagedokumentation Tool enables user to make and upload photos directly to application and after that it leads user step by step to import details about every security point on roof. Details include surface (concrete, wood, steel), used tools, used products, etc. After making photos with mobile phone on the roof it is only few clicks in office before printing final official documents.
Work process and used technology
Krešimir took over application development in 2018 and since then he has developed and maintained five versions for different clients in Germany, Switzerland and Austria. It is fully custom PHP application, developed in pure PHP/HTML/CSS/JS without use of any framework or module. Exception is only Joomla that is used for login and managing customers on some versions and few processes use jQuery library. Krešimir is also fully managing application hosting on Plesk dedicated servers.
Outcome
Five big construction companies in Germany, Austria and Switzerland are offering Montagedokumentation Tool on their websites and hundreds of small and large companies are using it every day for making official documents.
Application for Major Music Competitions
Business Goals
The music school in Varaždin, Croatia, has a tradition of almost 200 years. Every year there are major music competitions such as the Woodwind & Brass, Jurica Murai Memorial International Pianist Competition, PamusFlow, etc. Each competition has between 500 and 1,000 competitors and around 50 expert commission members. Music teachers got the idea to make a web application that will make the holding of such big competitions much easier for organizers, competitors and committee members.
Product Description
Application covers every part of music competition organization:
- complex custom application forms
- platform for candidate selection and classification
- platform for managing expert commissions
- evaluation form for every commission member on their mobile phones
- automatically generated competition results for all categories
- automatically generated certificates and diplomas for print
- additional requirements of individual competitions, such as the final competition of category winners
Work process and used technology
After meetings with music teachers and agreement on the concept of application, Kresimir started to develop application in 2020. It is fully custom PHP application, developed in pure PHP/HTML/CSS/JS without use of any framework or module. After first competition PamusFlow in 2021, specially designed also to help with COVID circumstances of that time, it was adjust and used also for many following competitions. During the competition, Kresimir provided active support so that everything went smoothly. Krešimir is also fully managing application hosting on Plesk dedicated servers.
Outcome
Many music schools in Croatia, and soon in Slovenia, use the application to organize and hold competitions. The price of using the application is far less than the costs for manually processing hundreds of applications, printing hundreds of diplomas or creating complex lists of results for each category. Everything is available via the internet at any time, both to members of the commission and to every competitor.
Children's Sports Schools Website
Business Goals
Olimpići sports school in Zagreb expanded to more than 10 locations, employed an increasing number of coaches who trained an increasing number of children. In order to be able to respond to such a big organizational challenge, there was an urgent need for an online platform that would collect the applications of hundreds of children and provide all the necessary information to parents.
Product Description
The Olimpici.net website must primarily provide all the necessary registration forms:
- for sports schools for each sport and location
- for various children's events (Arrival of St. Nicholas, Heloween, etc.)
- for organizing birthday parties
- for enrollment in spring and summer sports camps
- to register for a trip
- for exercises for pregnant women, mothers and babies
etc.
The site must provide a huge amount of necessary information in a clear way - from regular ones for locations and dates, occasional ones (excursions, events) to urgent ones (cancellation or change of location).
Work process and used technology
Based on the template created by the design agency, in 2017 Kresimir created a fully customized WordPress theme and installed and launched the WordPress CMS. Using various plugins and customized PHP solutions, he created a solution for all the needs that arose. To this day, he maintains and edits the site.
Outcome
The employees of the Olimpići Sports School managed to raise business to a higher level by transferring all applications collected by phone or e-mail to the website and its application forms. The number of applications made through the website to date is measured in the tens of thousands. Parents also know at any time that they can get all the information through the site and that this information will be updated in a timely manner, so there is no longer a need for direct communication with each parent.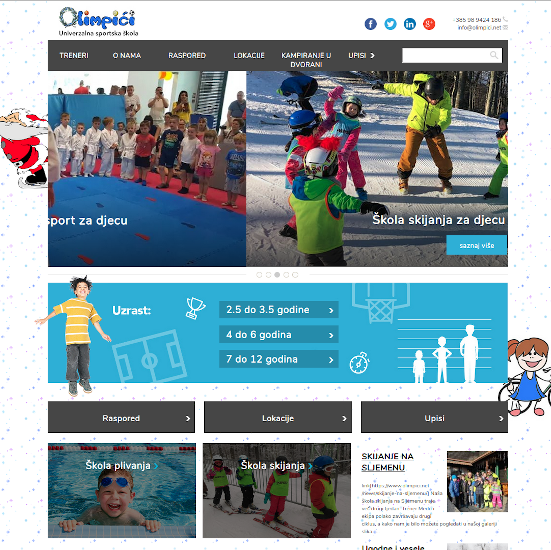 Other projects: